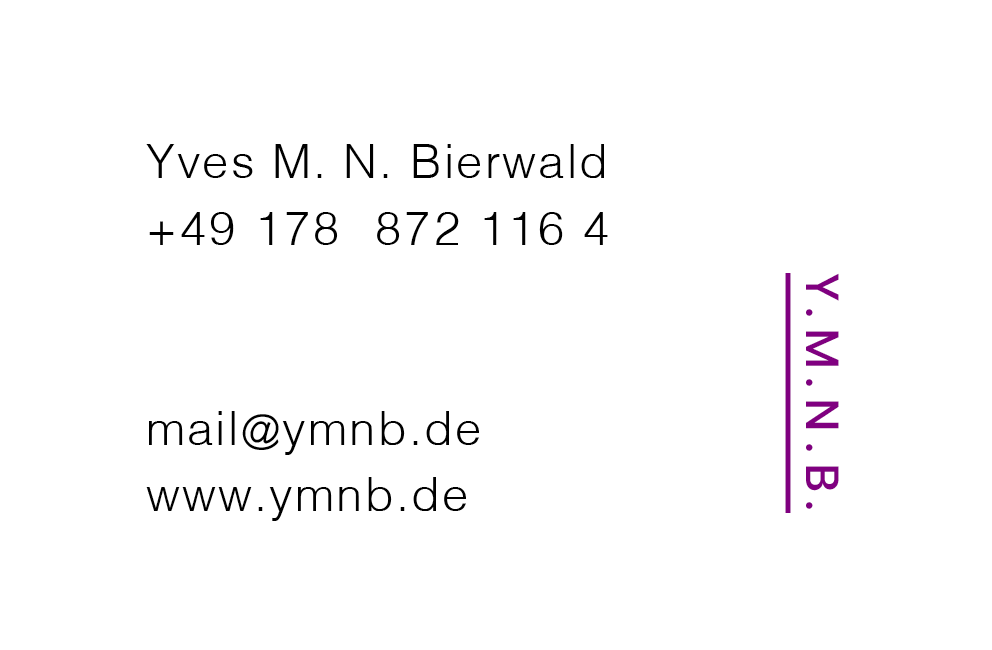 CAMPUS WINERY

The University Geisenheim is a leading institution for scientific research in the field of oenology. In consequence Y.M.N.B. created their brand's identity with its focus on the acquisition of knowledge about wine.

This includes a data driven label, an informative quiz app and a selection of scientific papers within the brand's online shop.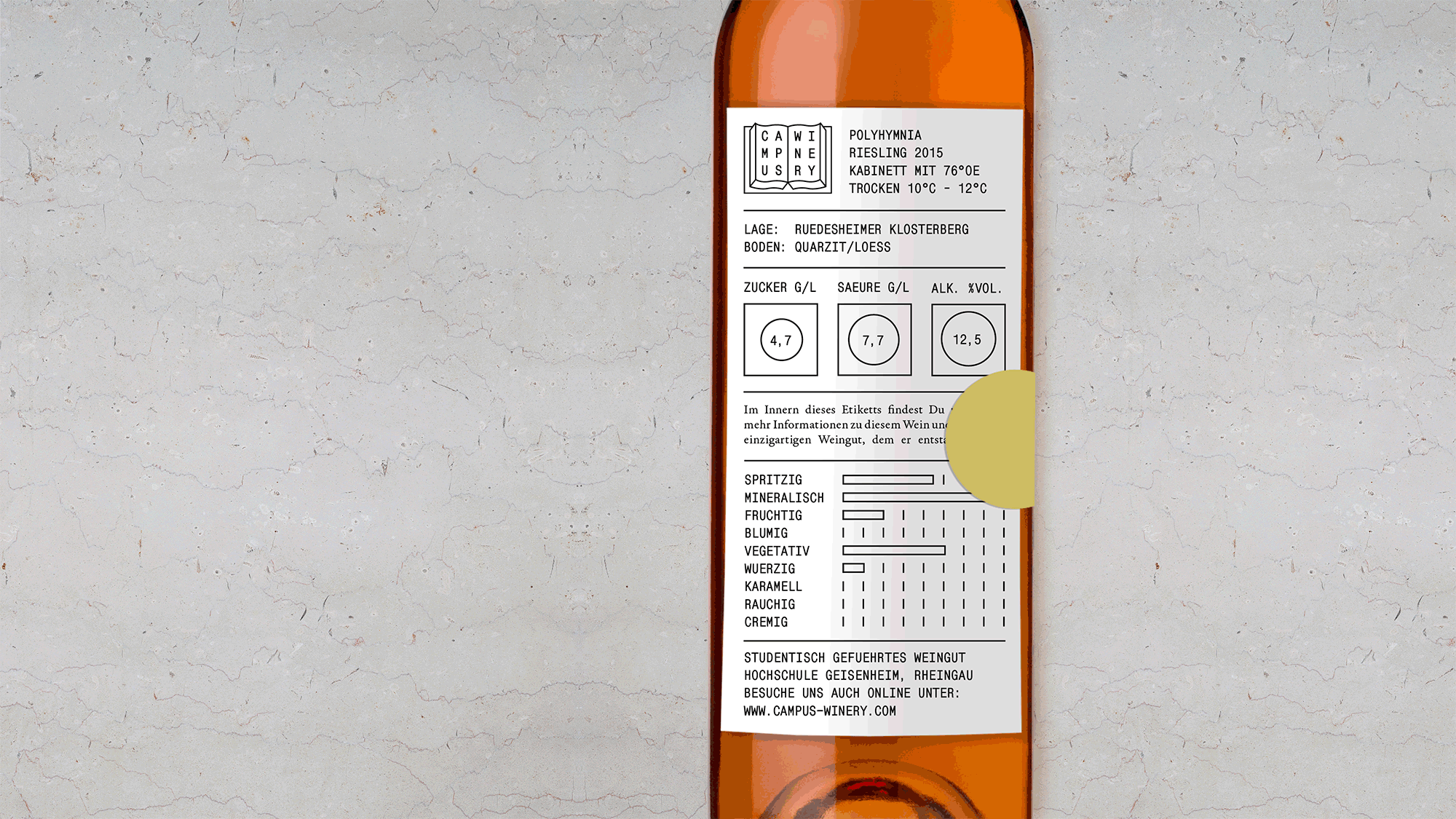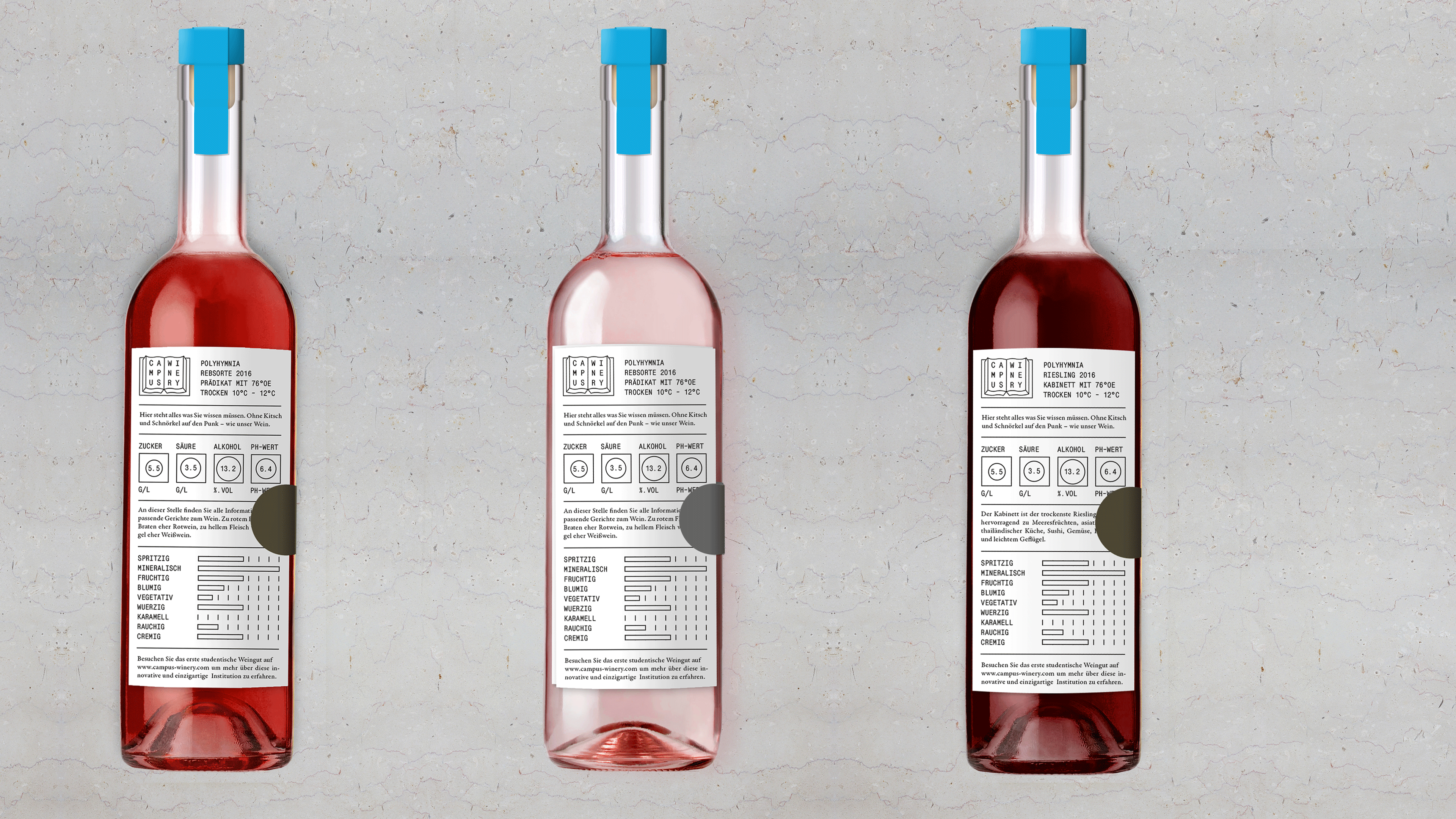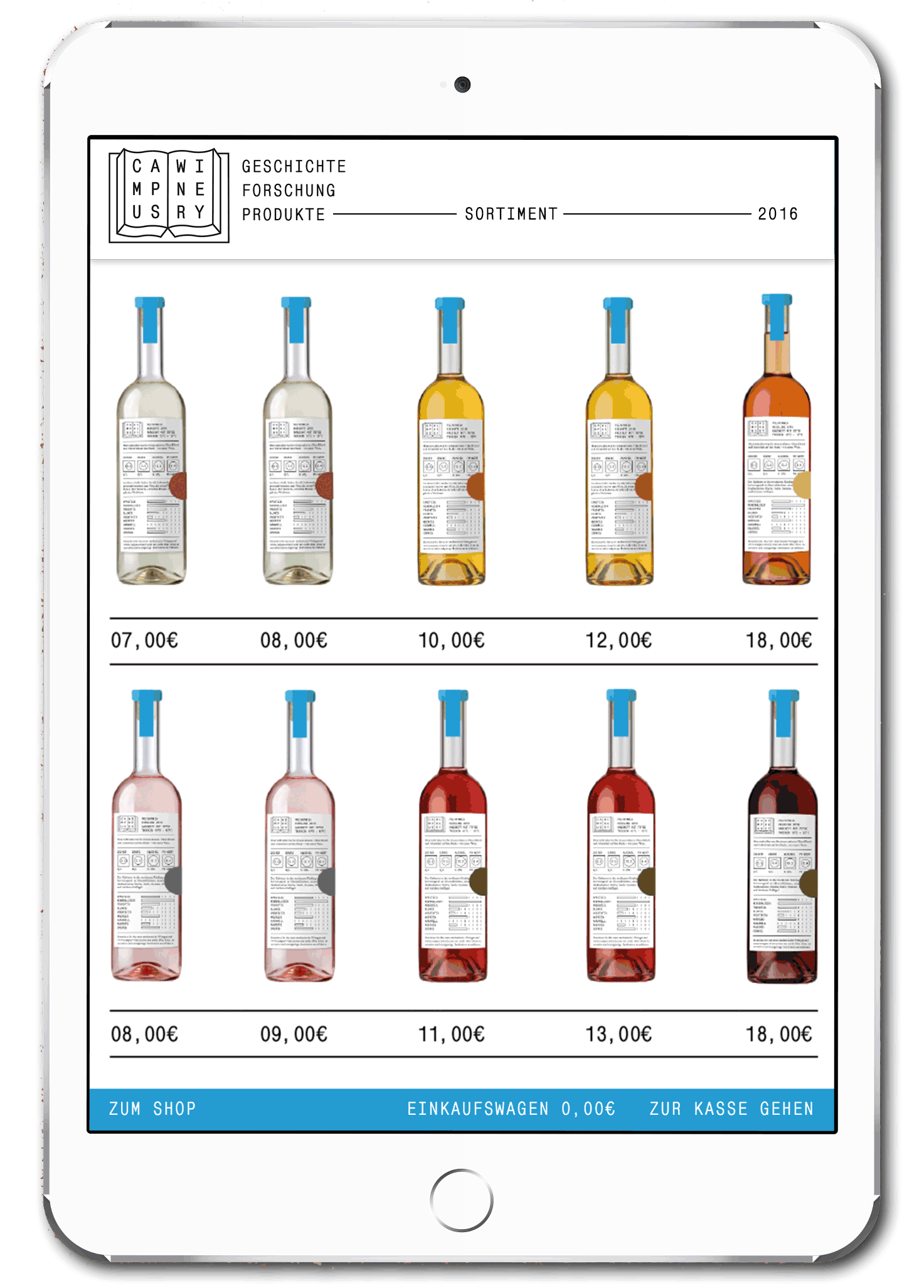 WEBSHOP SPECIAL

What's really unique about the winemakers of the campus winery is that they do not only make wine.

The result of the vintage 2015 was a special robot that will help to harvest grapes in very steep slopes. Another research project is simulating the atmospheric composition of 2035 in order to learn about the consequeces for the wine of tomorrow.

This is why the brand's webshop does not only offer great wine but also award winning bacherlor and master thesises on the whole spectrum of oenology.
CAMPUS WINERY APP

Beside the webshop's scientific section, which addresses professionals, Y.M.N.B. also set up an interacive quiz app that makes a wine expert out of everyone.

The students are able to expand the questions of the quiz with thier ever growning knowledge and their experiece that can be shared with the customers.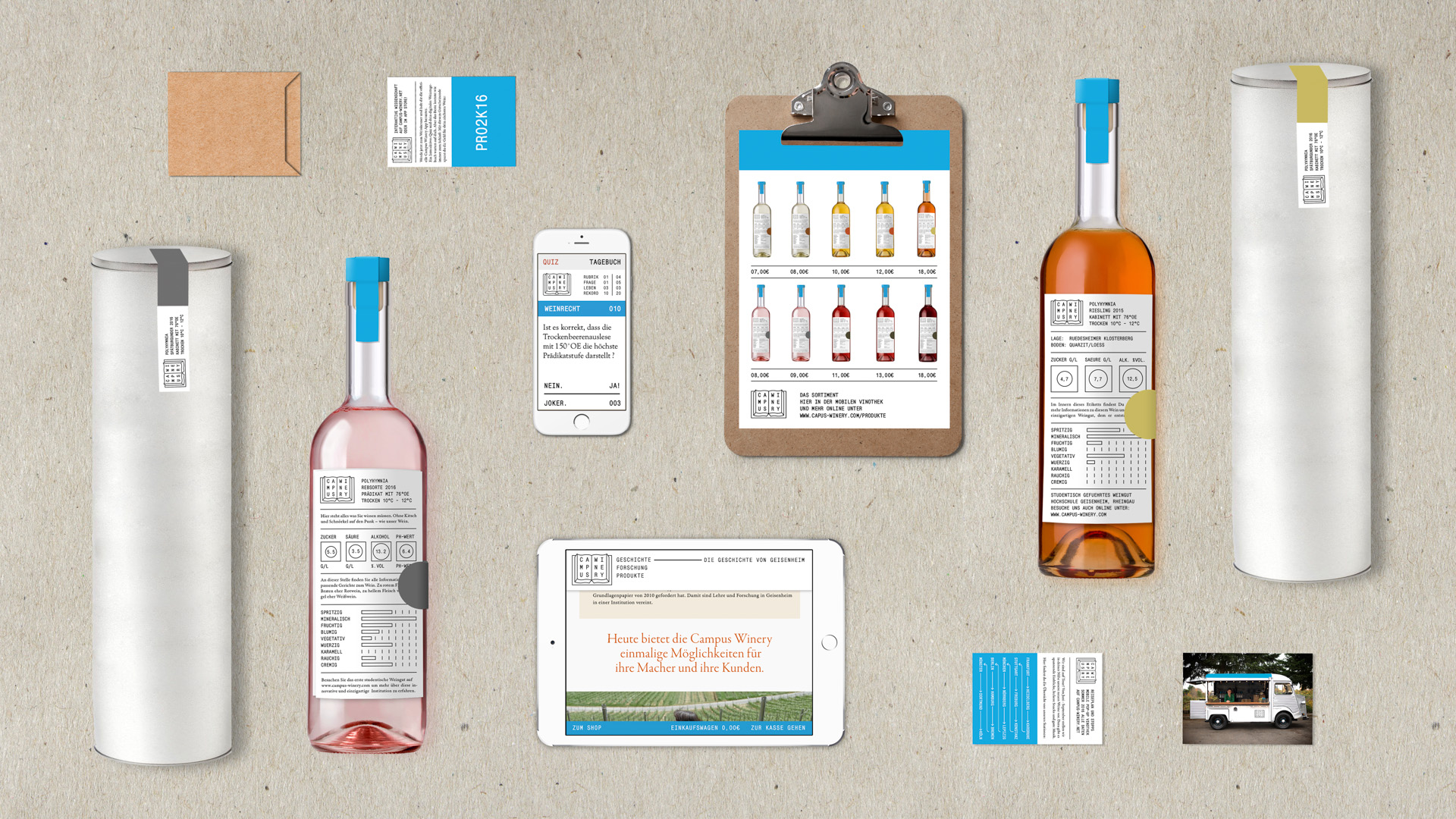 A design bureau with expertise in corporate, product, editorial and interaction design.
Creating value for startups and culturally oriented projects.